Jimmy Ellis
1937-2012

It is with deep sadness that we report the passing of our friend and original lead singer, Jimmy Ellis, on Thursday, March 8, 2012 in Rock Hill, South Carolina. Jimmy's contributions to the group, both in his personality and in his amazing tenor, will never be forgotten. We join the Ellis family and friends and fans all over the world in mourning his loss. Jimmy will best be remembered as the Trammps' lead singer from the group's beginnings in the early 1970s, through all of our great hits, until his retirement in 2010.

God speed, Jimmy. You will always be remembered with love and respect.
WHAT'S HAPPENING
ATTENTION!!!!!! AFTER MANY, MANY, MANY YEARS THE TRAMMPS® HAVE COME OUT WITH A NEW #1 HIT....AVAILABLE FOR PURCHASE ON ITUNES® AND AMAZON® TITLED "
CHAPTER ONE
" BRINGS OUT THE TRAMMPS OF OLD WITH A NEW SOUND. GET YOUR COPY TODAY!!!
WELCOME TO THE TRAMMPS OFFICIAL WEBSITE®
The Trammps, Doc Wade, Stan Wade, Robert Upchurch and Dave Dixon along with The Trammps Rhythm Rusty Stone (bass) ; "Sir Charles" Armington (rhythm guitar) ; Mike Natalini aka "Italian Stallion" (drums); Dave Rue (lead guitar) ; Fred Vesci and Ed Cermanski (keyboards), and Trammps Horns, Harold Watkins aka "Boneski" (trombone) and Ruben Henderson (sax), want to thank you for visiting our site.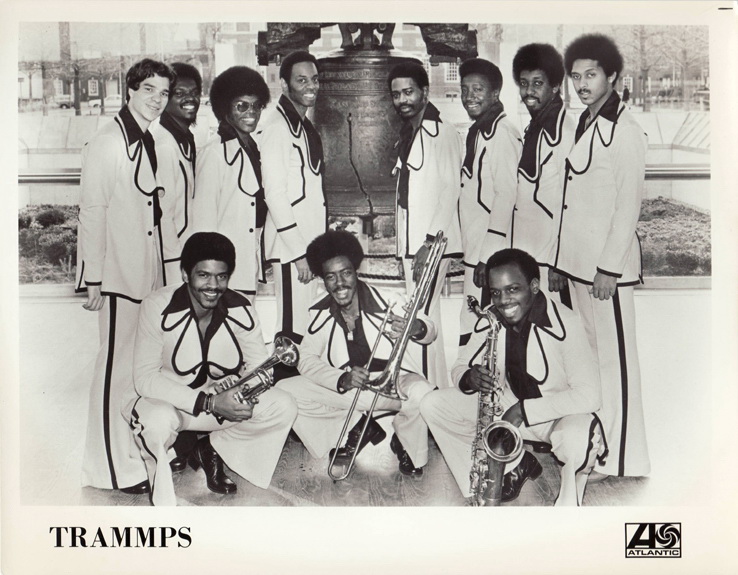 UP & COMING
The Trammps® would like to introduce who in colaboration with Matt Cermanski a new album titled LONG ROAD HOME which features 7 new tracks written and sung by Matt himself. Click on the Matt Cermanski link to the left to read full bio and much more! WTG Matt, The Trammps got your back!
Sample Music
Enjoy a 30 second sample of The Trammps® music you know and love. Also be sure to sample their new hit titled "Chapter One", available now everywhere!!!